"Good investors gather information, put that information into current and historical context, then make sound decisions."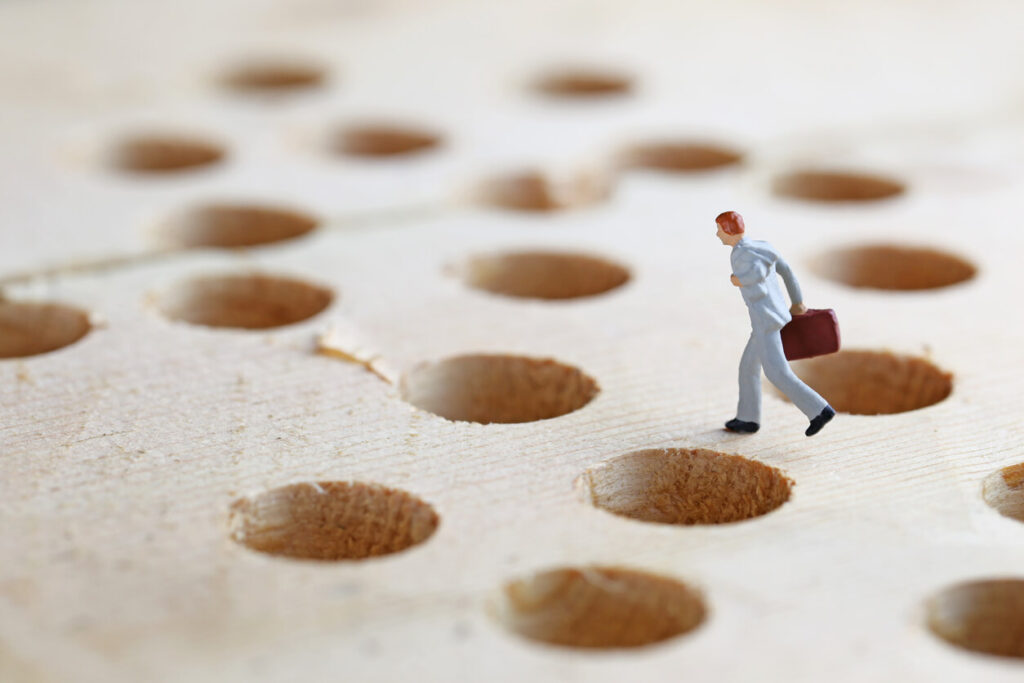 The month of April has not delivered as advertised. Historically it has been one of the best months of the year, full of first quarter earnings reports and promising outlooks. But the reports have been inconsistent and concerns in the banking industry continue to haunt the immediate future. As of yesterday's close, the DJIA was up a meager +0.18% MTD, up +1.11% YTD, while the S&P 500 Index was down -1.22% MTD, still up +6.19% YTD, and the NASDAQ Composite Index was down -2.98% MTD, up +13.55% YTD. It has been an even rougher month for small cap and mid cap equities. The S&P 400 MidCap Index is down -3.21% MTD, up +0.48% YTD, while the S&P 600 SmallCap Index is down -5.20% MTD, down -2.76% YTD.
April's primary problem has been the pitfalls. The number of up days versus down days is actually pretty even, however a few of the down days, specifically this past week, took a toll. At mid-month the large cap indexes were very close to their highs for the year, last seen in February. But the mid cap and small cap indexes experienced separations from large cap equities, failing to rebound as strongly. Another complication developed in the tug-of-war between the growth sectors and the value sectors. On days when one would thrive the other would falter. This action can partly be attributed to quarterly rebalancing, which can disrupt market breadth.
International equities have continued to gain. The MSCI EAFE Index is up +2.36% MTD, and the MSCI Europe Index is up +3.34% MTD. This in spite of an ongoing war between two of the largest European nations! Year-to-date the MSCI EAFE Index is now up +11.02%, with the MSCI Europe Index up +14.25%. I have to confess that this remains a mystery to me. It does demonstrate how bad news is discounted over time, no matter how bad the news may be. Emerging markets continue to follow U.S. markets, with the MSCI Emerging Markets Index down -2.16% MTD and up +1.71% YTD.
Defensive sectors have been the best performers in April. The S&P Consumer Staples Index is up +1.94% MTD, up +3.01% YTD. The Dow Jones Utilities Average is up +1.61% MTD, down -0.49% YTD. The S&P Health Care Index is up +1.71% MTD, down -2.41% YTD. The worst performing indexes thus far in April include the Dow Jones Transportation Average, down -6.89% MTD, up +0.83% YTD, and the Dow Jones Internet Composite Index, down -5.93% MTD, up +13.10% YTD. The S&P Consumer Discretionary Index is down -3.46% MTD, up +11.36% YTD. Once again, these numbers reflect the significant amount of quarterly rebalancing that has taken place in April.
Bond markets have been more stable in April. The Bloomberg US Aggregate Bond Index is up +0.49% MTD and the Bloomberg US Corporate High Yield Bond Index is up +0.56% MTD. The Bloomberg 1-3 Month T-Bill Index is up 0.35% MTD, while the Bloomberg Municipal Bond is is down -0.11% MTD. The Federal Reserve is vowing to continue their quest against inflation by raising interest rates, although they have slowed to 0.25% increases. Inflation is still a longer-term headwind for bonds, and we shall see if the Federal Reserve has the resolve to continue on their current path despite the risk of an economic recession.
It's been said that if the market does not rally as it should during bullish seasonal periods, it is a sign that other forces are stronger and when the seasonal period ends those forces will really have their say. These words of wisdom are not lost on us and accordingly we are 'battening down the hatches.' This involves moving more towards the large cap strength and employing defensive techniques in preparation for higher volatility. This does not dim our outlook for the longer term, even for the rest of the year. It is just that the month of April, with its pitfalls, have moved us towards a more cautionary stance on equities at least temporarily.
Edward D. Foy, Manager, SELECTOR® Money Management, Chief Investment Officer, Foy Financial Services, Inc.
© 2023 Edward D. Foy.  [email protected], www.foyfinancial.com.
Sources: StockCharts, Morningstar, Stock Trader's Almanac.