"Good investors gather information, put that information into current and historical context, then make sound decisions."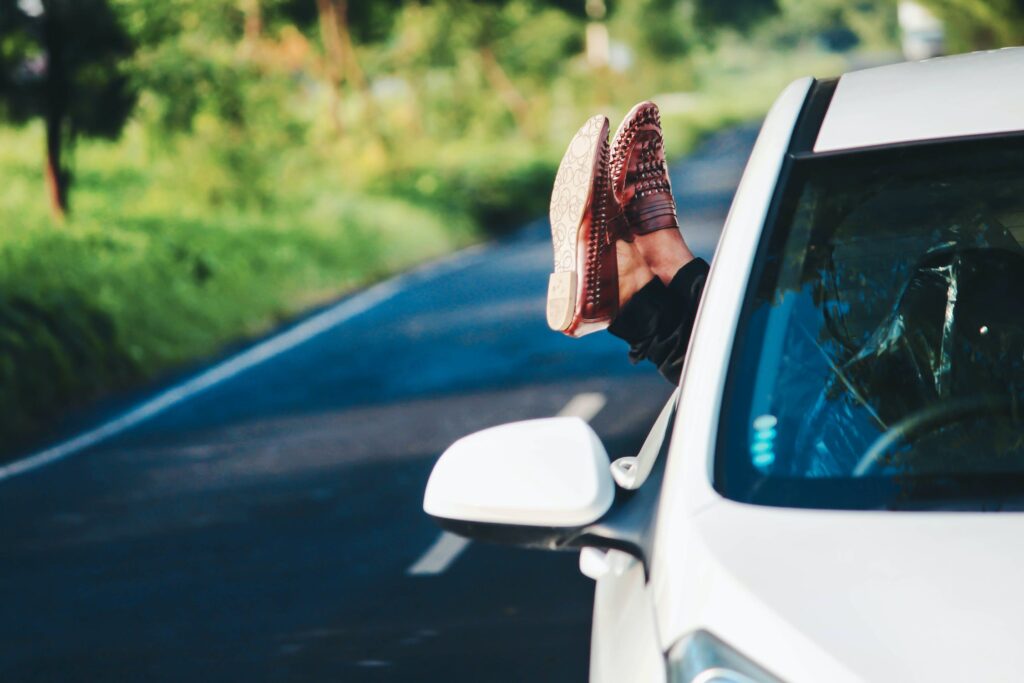 No, Eddie, just be quiet and read your comic books again. Yes, it's a month later and we are still in the middle of that long road trip. The month of July has included more detours, lots of orange barrels, and even a flat tire. Large Cap domestic equities have managed to maintain positive momentum, but Mid Cap and Small Cap equities temporarily lost their way, as well as some ground. The flat tire occurred in the energy sector, which took a -10% hit mid-month, forcing us to make portfolio adjustments. But there was also a very surprising and positive sector move that should help continue market momentum in the second half of the year.
The biggest detour was when institutional investors rotated from value to growth equities, especially to the technology sector. This was a surprising swing, as the technology sector had taken a -10% correction in February, and another -9% correction in May. At that point, on May 12th, the technology sector was flat for the year. But since then, the S&P Technology Sector has rallied a remarkable +18%, broken out to new highs, and is once again a leading sector. The FAANG stocks, Facebook, Amazon, Apple, Netflix, and Google moved back into leadership positions. Large Cap Growth stocks are back at the front of the pack, and we have made portfolio adjustments in recognition of their leadership.
International equities have had mixed results thus far in July. The MSCI Europe Index has gained +0.96%MTD, while the broader MSCI EAFE Index is up +0.14%. Emerging markets have had a rougher month, with the MSCI Emerging Markets Index down -4.34% MTD. All of these indexes are still in positive territory for the year, but still trail all of the major U.S. indexes that we follow, also still in positive territory YTD. The global bull market is still strong and broad. It also has considerable momentum as demonstrated by its ability to absorb sharp sector corrections.
Bond markets finally caught a break in July. The Federal Reserve still has their thumb on the short term interest rate scale. The monthly return as measured by the Bloomberg Barclays 1-3 month T-Bill Index is still stuck at 0.00%. But the Bloomberg Barclays U.S. Aggregate Bond Index is up +0.87% MTD, and the Bloomberg Barclays Municipal Bond Index is up +0.79%. The equity market-sensitive Bloomberg Barclays U S. Corporate High Yield Bond Index is up +0.32% MTD. Finally, the Bloomberg Barclays Global Aggregate Bond Index has gained +0.71% MTD.
The last week of July has a significant amount of financial news reporting yet to come. The Federal Reserve Board meets this week. While almost nobody expects any movement, there will be a lot of attention paid to their 'posturing' and meeting notes. Inflation numbers have increased significantly and at some point a response will be required. Also, a number of Giant Cap companies are reporting earnings this week including most of the aforementioned FAANG companies, plus Microsoft. Once again, significant attention will be paid to the CEO remarks about their outlook for the second half of 2021.
The question is whether this news will be overshadowed by coverage of the Olympics and the surge in COVID delta variant cases. This is a reality, because after all, it's still July and the never-ending road trip is still in progress. Already in July, two billionaires went into space, privately financed, and returned safely. These were epic events! But nobody died. It was a one-day event, with minimal drama, so the media coverage quickly moved on. Good news still doesn't sell. People just get jealous and judgmental. Please excuse me as I proselytize about how the news media goes about ignoring or fanning the flames on the events of our times. Did you know that the S&P 500 is at all-time highs? Bet you didn't hear that on the evening news.
Edward D. Foy, Manager, SELECTOR® Money Management, Chief Investment Officer, Foy Financial Services, Inc.
© 2021 Edward D. Foy. [email protected], www.foyfinancial.com .
Sources: Bloomberg.com, Marketwatch.com, StockCharts.com, Morningstar.