"Good investors gather information, put that information into current and historical context, then make sound decisions."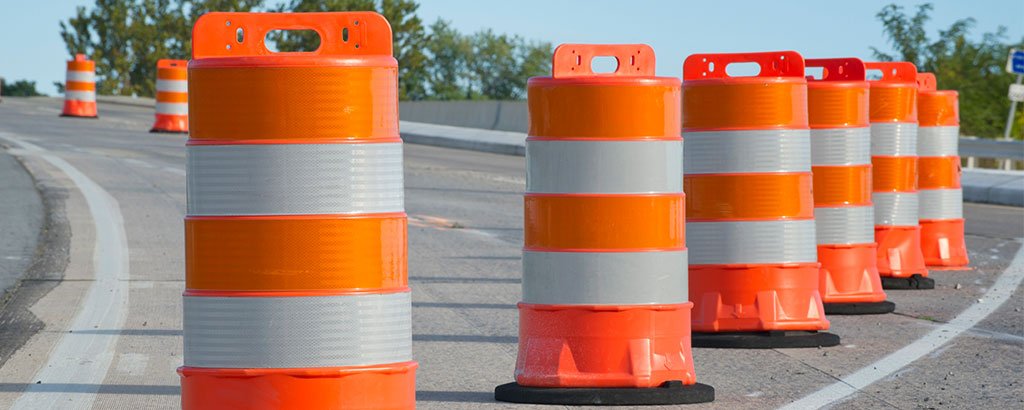 Who doesn't hate to see the orange "Road Construction Ahead" sign, especially on a long road trip? Worse is the "Detour Ahead All Traffic Must Exit" sign. Now what?!? This happens to investors all of the time, and interestingly, especially in the months of May to August. And it happened this May, as well. The slow-downs weren't for long, and the detours brief, but they were effective enough in slowing the speed down below average for the year, and the trip thus far. After a quite productive January through April, the orange barrels took their toll in May, slowing the pace for all of the major indexes. This allowed all of those big trucks you had passed earlier to pass you back while you hit lunch spots and rest stops. Those sectors most impacted negatively May-to-date include the S&P Composite 1500 Consumer Discretionary Sector Index, down -4.50%, the Russell Small Cap 2000 Index, down -2.61%, the Dow Jones Internet Composite Index, down -2.10%, and the NASDAQ Composite Index, down -2.11%. The big trucks that passed you in May were the S&P Composite 1500 Energy Sector Index, up +4.99%, the S&P Composite 1500 Materials Sector Index, up +4.27%, and the S&P Composite 1500 Financials Sector, up +2.66%.
Granted, May has been a major slowdown for equity markets in total. The S&P 500 Index only gained +0.29%, while the S&P MidCap 400 lost -1.46% and the S&P SmallCap 600 lost -0.76%. All of these equity indexes are sitting comfortably for the year and are on track for the good results that have been projected for 2021. The economy continues to open up and business continue to evolve and expand in the new environment. The fact is that there are still excessive gains in almost all equity indexes YTD. The good news is that any further detours should be easily accommodated. We are moving into Summertime and the pace should slow to some degree, as has been the traditional norm.
International equity markets were quite positive, with the MSCI EAFE Index up +3.13% so far in May. The MSCI Europe Index is up +4.01% in May and is now up +13.17% YTD. The MSCI Emerging Markets Index is flat at -0.04% for the month, and is up +4.79% YTD. International equities have been trailing U.S. equities for multiple quarters, but still face headwinds against the U.S. Dollar, which, while weaker in May, holds promise as the U.S. has taken a worldwide leadership position against the COVID-19 pandemic.
Bond markets, on the other hand, had a rather productive May, with all of the major bond indexes we monitor gaining ground. The Bloomberg Barclays U.S. Aggregate Bond Index has gained +0.39% MTD, and is down -2.23% YTD. The Bloomberg Barclays Municipal Bond Index has gained +0.22% MTD and is up +0.71% YTD. The Bloomberg Barclays U.S. Corporate High Yield Bond Index has gained +0.11% MTD and is +2.06% YTD, while the Bloomberg Barclays Global Aggregate Index has gained +0.92% MTD and is down -2.36% YTD. Inflation numbers were released in May that exceeded the Federal Reserve average long-term expectations for the year, but were still within their allowances looking ahead into 2022.
The lazy, hazy, crazy days of Summer are rapidly moving upon us. The equity markets' advances are promising, but not surprising when you consider the comparison period of 2020. The month of May looks like it could extend through the 2nd quarter in the form of a trading range. This would allow markets to continue to digest their gains of the first four months, even as institutional investors continue to shape their rebalancing programs. There have been several dominant themes projected through 2021 that equity markets have already adapted to, including a preference for value over growth, and a healthy respect for future inflation. We are positioned for those themes and are prepared to patiently navigate the orange barrels of summer.
Edward D. Foy, Manager, SELECTOR® Money Management, Chief Investment Officer, Foy Financial Services, Inc.
© 2021 Edward D. Foy.   [email protected], www.foyfinancial.com . 
Sources: Bloomberg.com, Marketwatch.com, StockCharts.com, Morningstar.