"Good investors gather information, put that information into current and historical context, then make sound decisions."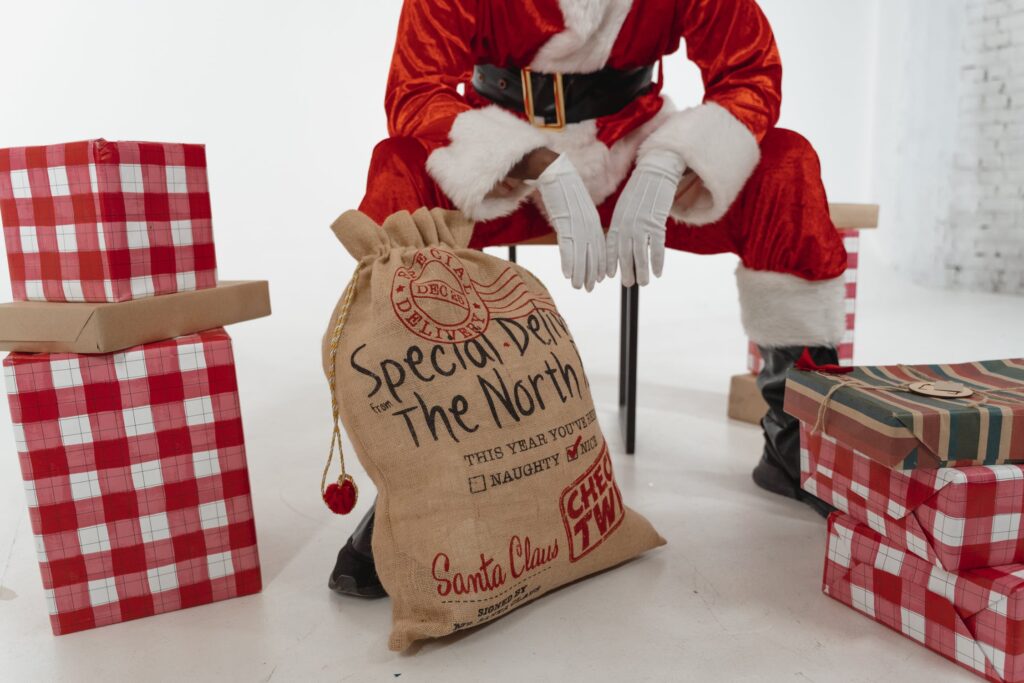 The traditional Santa Claus Rally came roaring into town last week. After a very volatile December, Wednesday, Thursday and Friday were all strong days that carried over into another strong rally today, the first trading day after Christmas. What a difference from the day after Thanksgiving! Large Cap, Mid Cap, and Small Cap indexes are all up +3% month-to-date as of last Friday, and we are seeing a strong rally today. This is particularly surprising as the first couple weeks of December were very volatile. Fortunately for investors, the volatility has cut both ways and markets are finishing the month on a strong note.
With all of the political publicity and news media attention being given to the omicron COVID variant one would think that the sky must be falling. So far, this is not being supported by the data. This variant appears to be less dangerous than the delta variant, which is very wide spread and the most prevalent. The combination of vaccinations and basic health care prevention methods are winning the day. That being said, equity markets are in a trading range, which makes them more vulnerable to the daily news events. The strong rally that is currently driving markets higher is evidence that institutional investors are looking farther down the road into 2022, and liking what they see.
As may be expected during a high volatility month, the best performing sectors were defensive sectors. The leading sector indexes in December thus far have been Health Care, Consumer Staples and the Utilities sectors, all up over +7% MTD. Real estate indexes are both defensive and inflationary sensitive and are up over +5% in December. The Financials, Industrials, Materials, and Information Technology sectors also have seen strong performance in December. So far the weakest performance this month has been seen in the Internet and Consumer Discretionary sectors. This is consistent with a defensive equity market.
European equity markets have also been participating in this rally and have advanced more than +5% in December thus far. Part of this move should be considered a bounce from the end of November. International equity markets were down -7% versus the roughly -5% declines for U.S. equities. But both international and domestic equities have since rallied, tested, and rallied again in December. Once again, the weakest international equity sector has been emerging markets. They have only managed to rally +0.75% in December and remain in negative territory YTD.
Bond markets have not been so fortunate, as Santa passed them by. High quality domestic bonds and global bonds have slipped in December and remain in negative territory YTD. Municipal bonds have seen minor gains in December MTD and remain slightly positive for the year. Meanwhile, high yield bonds have enjoyed a productive month of well over +1.6% and continue to be the best performing bond sector for the year. The Federal Reserve is now signaling for as many as three rate hikes in 2022. With inflation continuing to be strong, it is going to uphill sledding for bonds in 2022.
A few U.S. corporations, all Giant Cap companies, have pushed Large Cap equity indexes back near record highs. The rest of the domestic equity market has still enjoyed a positive year, although not to the extremes of those handful of Giant Cap corporations. This has had a positive impact on most all domestic equity funds, which are more diversified. Looking into 2022, which institutional investors are definitely doing right now, the story remains much the same. The possible exception is that there may be less emphasis on the few Giant Caps and more attention to the rest of the markets. 2022 looks to be a very interesting and promising year with broader participation by equity markets. Happy New Year!
Edward D. Foy, Manager, SELECTOR® Money Management, Chief Investment Officer, Foy Financial Services, Inc.
© 2021 Edward D. Foy.   [email protected], www.foyfinancial.com .
Sources: Bloomberg.com, Marketwatch.com, StockCharts.com, Morningstar.